Competitive Pricing
Pick & Pack
As Low As
$1.80
per order*
*Pick and Pack charge
depends on order volume.
Pick & Pack
*Pick and Pack charge depends on order volume.
Storage
As Low As
$0.00
per cubic foot*
*Amount of free storage varies depending on volume.
Storage
*Amount of free storage varies depending on volume.
E-Commerce Integration
As Low As
$0.00
per month*
What We Offer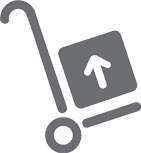 Pick and Pack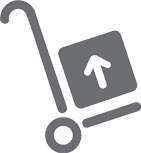 for Only $1.80 Per Order*
*Ship only one item per order must be in batches of 30 orders. NO MONTHLY MINIMUM

Customer Service

We assign a dedicated account manager for each account to handle any questions or problems.

eCommerce Cart
Management

We can link to most standard eCommerce platforms and fulfill your sales quickly.

Product Sourcing/Logistics

Are you new to product sourcing and importing? If so we have specialists that can help walk you through this process with ease!

Consulting

We are marketers at heart with a logistics background. If you need any help with your funnel or upsell type products, leverage our decades of experience.
Testimonials

I Highly Recommend iFulfillandShip!
Being a small business having iFulfillandShip handle the fulfillment, even on small orders, and always delivering to my customers has been amazing. Prior to them I struggled to find a company that actually shipped when they said they would. I highly recommend them and their communication and delivery has been amazing. I love getting emails from happy customers without having to box or label a single thing!
— Melissa K Norris

We've Seen Tremendous Customer Growth Because of iFulfillandShip!
Jeff and his team were instrumental in helping us create, import, and automate delivery of our first physical premium product with their fulfillment services. We've seen tremendous customer growth directly because of this experience.
— Chris Thompson

They Have Been Great to Work With!
iFulfill and Ship has been great to work with! They made sure we had our water bottles in time for our event that was 7 days out. The bottles had not even been printed at that point, but we got them the day before our event. We truly appreciate iFulfill and Ship and their team going above and beyond to get the job done!
— Karen Thomas

THIS Is the Company to Use for Fulfillment!
Working with iFulfillandShip has been a breeze. They actually ship things out on time and accurately!! Their customer support is outstanding. They were quick to respond and were happy to work with us on any changes we wanted to make to our shipping process. If you are in need of fulfillment, THIS is the company to use.
— Kelly Perry

If You're Looking for a [Fulfillment] Partner, These Are Your Guys!
... We've worked with other vendors and had difficulty receiving products on time. Not only did our order arrive more quickly than originally quoted, but the quality of the product was also significantly higher. If you're looking for a ... partner, these are your guys!
— Kate Hughes
GET A QUOTE!
Fill Out Our Starting Form to Get a Customized Quote for Your Fulfillment Work