You'll get a plan that fits your needs.
Pick/Pack Additional Items Per Order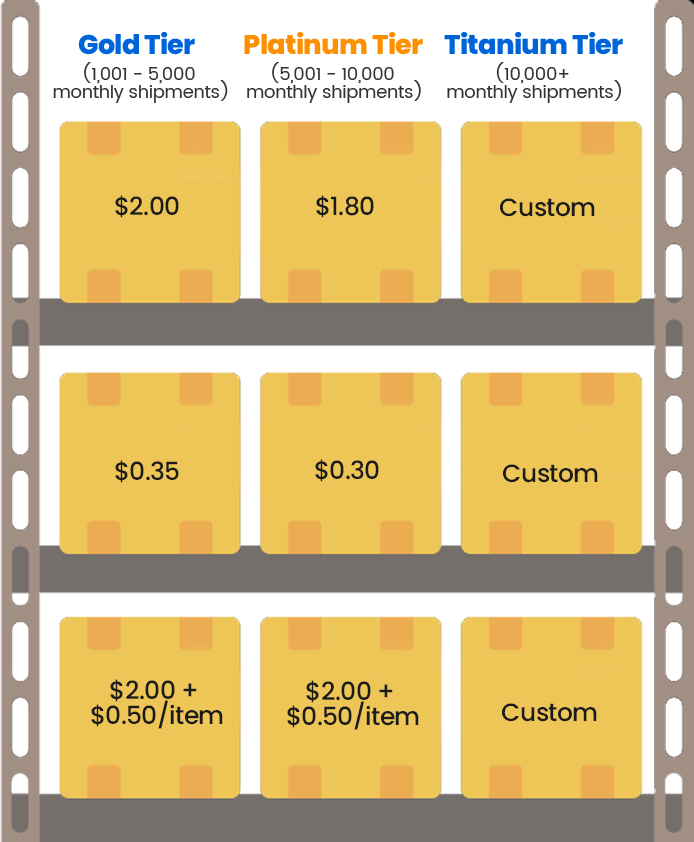 Free Items or Items Included With Our Services
All of our customer support staff is U.S. based! We think it's important to have friendly customer support right at the warehouse location.
Warehouse & Storage
(per month)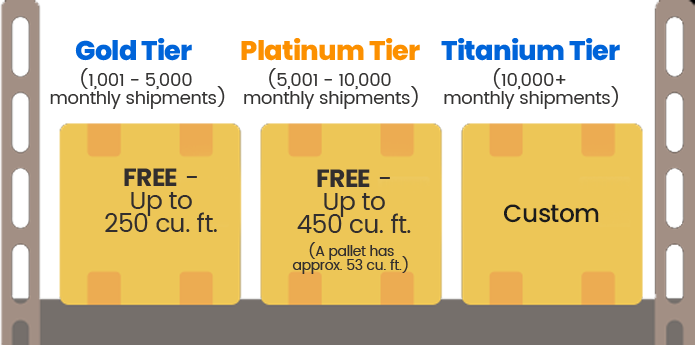 Choose whether to have us handle your customer support for you. Our friendly customer services representatives can handle your phone or email customer support.
Professionally trained customer service representatives can leave a positive, lasting impression.
Ask About This Option:
Fragile or Larger, Heavier Items (above 5 pounds)
Items above 5 pounds generally add at least $1 extra for picking and packing. Please get a custom quote for your large, heavy, or fragile items.
Shipping Deposit
There is a custom deposit for Shipping that can increase as your volume increases. This is generally based on 10 business days of shipments.
Packaging/Custom Packaging
Packaging is generally $0.50 to $2+ per order. If you supply your own packaging, this counts as an additional item.
Promotional Inserts
This fee is used for each marketing insert or for inner packaging included with the order. The price is $0.20 each for tiers up to 1,000 shipments per month and only $0.15 each if your volume is above 1,000 shipments per month.
Inventory Receiving Fees
Receiving fees will be as follows:
a. Per carton = $4.99
b. Per pallet = $24.99
c. Per container:
20 ft. = $400;
40 ft. = $600;
53 ft. = $750
You must follow our shipping standards.

Optional Client Services
There is an optional fee for client services of $150 per month. This includes up to 5 hours of labor for special projects and Client Services. Additional hours are $30 per hour. This includes resolving issues with non-shippable orders such as bad addresses, repackaging products, inventory counts, quality control, bagging products or any other task not part of your plan, and dealing with integration or data issues.